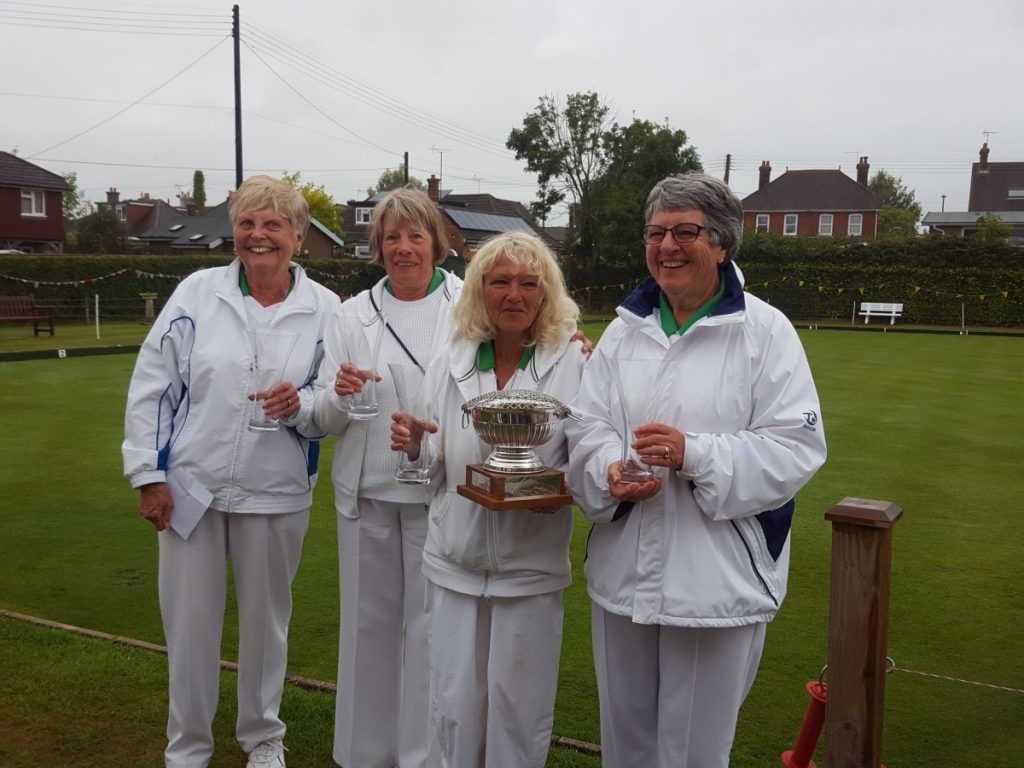 We won the Gladys Roland today. The score 31-6. We also got a hot shot on 16th end.
Well done to Southwick park B team.
The team:
Pam Miles
Carol Gander
Glenie Attrell
Lynn Mardell
This is the first time that Southwick Park Ladies have won the Gladys Roland. We have never got as far as the semi-finals before this year. 86 teams entered the competition so this is a wonderful achievement.
Lynn