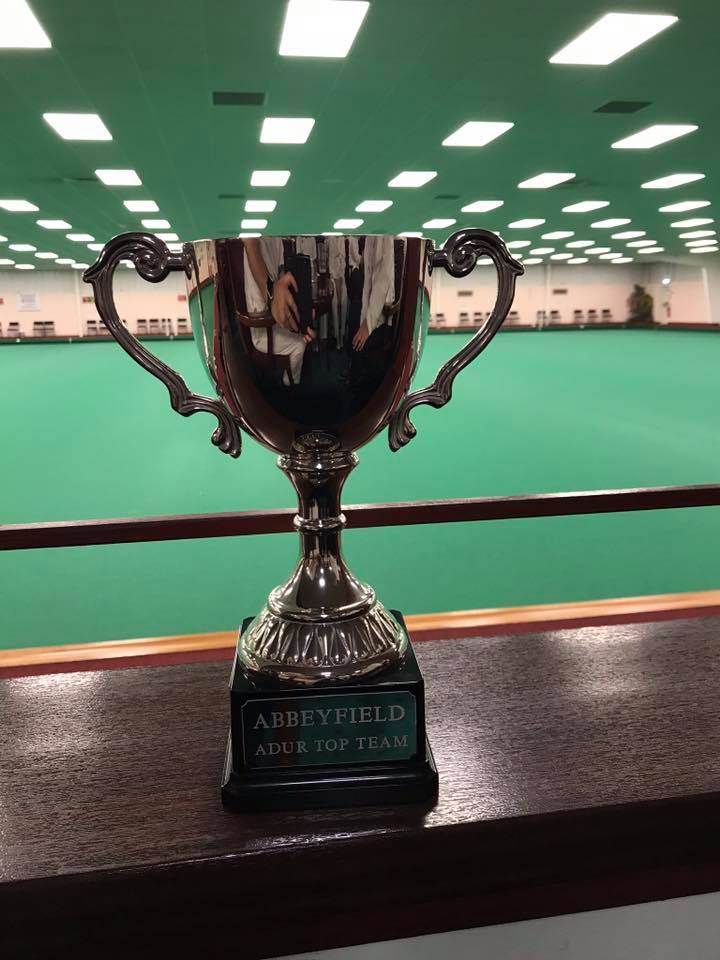 Today (Sunday 3rd December) we took part in the Abbeyfield Top Team competition at the Adur. David Locke from Southwick organised the event which involved 4 rinks from each of the 3 clubs, Southwick Park, Shoreham and Southwick.
We did battle over 4 rounds from 9:30 until around 5pm for the reward of a cheque for £120 for club funds and more importantly the chance of winning the title and holding the cup until next years tournament.
It was a great day which was made all the better when we were declared victorious with Southwick in 2nd and Shoreham 3rd.
Congratulations to all involved and many thanks to those that came along to offer their support, this is a great result for the club and it was a very enjoyable way to spend a Sunday.
Andy Edwards