TRIPLES DAY – Sunday 30th June 2019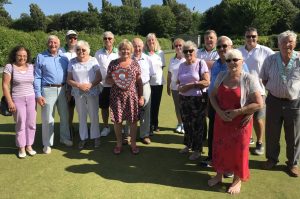 It was a glorious sunny day when we held our Triples Day.
Twenty seven members gathered on the greens to play for The Barbara Silsby Memorial Shield. The shield has been beautifully made by Barbara's brother, David, in memory of dear Barbara who passed away earlier this year. David and his sisters joined us at the club to present the shield to the winners.
After a sociable but competitive day of bowling, the Final turned out to be quite a family affair!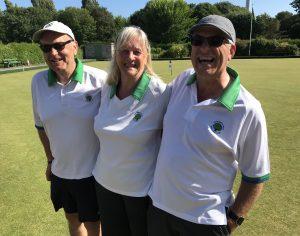 David Tuffin, Pam Duffield and Andy Edwards were up against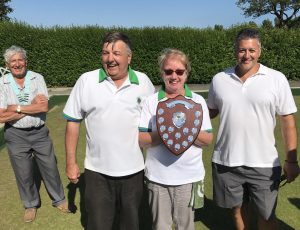 Clive Marchant, Chris Edwards and Ricky Watkinson, who eventually won 7 shots to 6.
Well done to all six players – a great final to watch.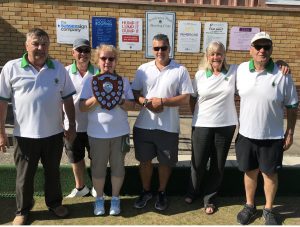 My thanks go to everyone who helped to make the day such a success and so enjoyable.
Pam Miles (Competition Secretary)